VAT refunds for company expenses
Are you worried whether the NRA will refund you for the amounts of VAT you have paid for expenses or purchases of company assets?
Finance saving difficulties
Are you finding it difficult to save finances or to achieve the envisaged business results?
Error rectification in tax reporting process
Do you wish to rectify errors in tax reporting and need innovative, competent solutions and ideas to reduce risks when concluding business deals?

Who are you?
You are an owner of a fast–growing company offering services or goods in the domestic or foreign trade sector. It is important for you to be up to date with the dynamic business environment and to entrust your accounting to an honest partner. You need peace of mind that your financial reports are in order and strictly in compliance with the legislation and the applicable standards. You are looking for an opportunity to focus on achieving the changing commercial goals and effective growth and development for your business.
What are your problems?
The great challenges for you are the efficient distribution of time for your work. Successfully controlling your costs. Having clarity with regard to future social security and tax liabilities. Obtaining timely information about upcoming changes in the legislation. Closely monitoring the financial and economic state of your company. Managing to take informed decisions and reforming your business.


What do you need now?
Most of all, now you need to have an individual tax strategy prepared to allow you to control unnecessary costs. Peace of mind that you are counting on professional and adequate advice on how to best organize and manage your finances and staff. Certainty that you can obtain tax and accounting consultation on current or future issues in your company's business at any time. Confidence that you will avoid the uncertainty, problems and pitfalls of your company's accounting and tax reporting. And last but not least – an opportunity to gain a strategic role on the market your business operates on.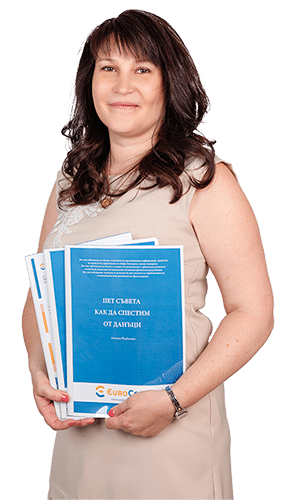 Are you ready to earn more money in your business by avoiding the uncertainty, problems, and pitfalls in your company's accounting and tax reporting?