Accounting solutions
for planning and management
of tax liabilities EUROCOUNT SERVICES

Emiliya Yordanova
These questions are relevant to you?
VAT refunds for company expenses
Are you worried whether the NRA will refund you for the amounts of VAT you have paid for expenses or purchases of company assets?
Finance saving difficulties
Are you finding it difficult to save finances or to achieve the envisaged business results?
Error rectification in tax reporting process
Do you wish to rectify errors in tax reporting and need innovative, competent solutions and ideas to reduce risks when concluding business deals?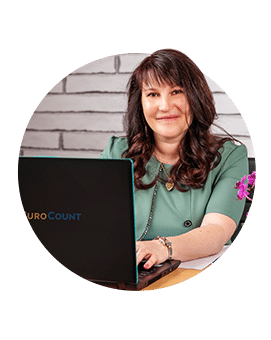 Contact me for a meeting where you will learn how to unlock good results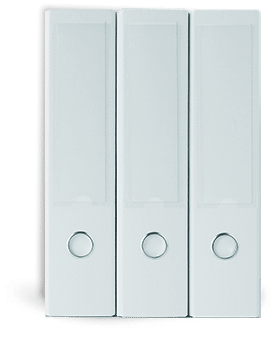 Looking for an accountant again? Why it is better to entrust accountancy to an accounting firm?
About Eurocount Services
Emiliya Yordanova is the founder of the company Eurocount Services EOOD and is a specialist focused on resolving complex accounting cases and reducing the excessive costs for companies.
She helps the owners of companies undergoing dynamic development in the area of offering goods and services in Bulgaria and abroad.
Their problems have to do with spending excessive amounts and a lack of clarity on tax and social security liabilities.
They would like to have precise planning and management of social security and tax liabilities of the companies, as well as effective solutions regarding their optimization, reduction, and possible elimination.
Subscription packages we offer include accounting and payroll services aimed at achieving your long-term and current business goals. You receive timely information on all legislative changes affecting your business, take advantage of new opportunities, and fully control ineffective costs. With our help, you have year-round tax planning allowing you to focus on your business opportunities and goals, because your accounting and financial statements are in order.
HÖRMANN BULGARIA EOOD
We have been working with the company "Eurocount Services" EOOD for nearly 10 years. In the process of work, we have always been given the required attention regarding the respective accounting or taxation case. The company's manager, Mrs. Emiliya Yordanova, is very helpful and always available when we have questions, need to discuss alternative options, and to find an appropriate and suitable solution. She always provides useful accounting and tax assistance. In our work together, we have always counted on professional and timely advice. We are pleased to express our satisfaction with working together with "Eurocount Services" EOOD and to recommend the company as an honest and reliable partner in the area of accounting and tax servicing and audit.
Eng. Boris Glavchovski
Manager
"Clima Consult" OOD
We have been working with "Eurocount Services" EOOD for 2 years by recommendation of our business partners. We needed an in-depth accounting analysis for a long period of time, which was done professionally and within a very tight timeframe. We then needed additional consulting on various accounting matters, for which we were provided with a quick, but also thorough answer, and we jointly found the optimal solutions for the tasks at hand.
"Eurocount Services" EOOD is and we hope will remain in the future our reliable partner.
Eng. K. Bizov
Manager
Bul Build BG EOOD
Since the founding of our company is 2010, we have partnered with the company "Eurocount Services" EOOD. In our work, we rely on the competent attitude and appropriate advice regarding any accounting and tax issues in our company's operations. We are always given accurate and correct information when we have any questions. We do not need to constantly monitor changes in accounting and tax laws and requirements regarding our business, because we receive this information from "Eurocount Services" EOOD.
BUL BILD BG EOOD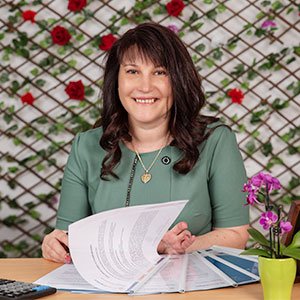 I believe that every business owner can achieve precise planning and management of company tax liabilities, earn more, and have peace of mind when tax inspections occur.
Are you ready to earn more money in your business by avoiding the uncertainty, problems, and pitfalls in your company's accounting and tax reporting?